Projects
Here are the projects I participate in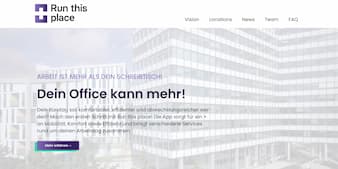 Run this place
---
Run this place is a comprehensive and smart digital office ecosystem by Union Investment Retail Digital - from finding a parking space to organizing lunch breaks to booking rooms: classic work routines are digitized and simplified by the app.
Stack
NestJS
TypeScript
PostgreSQL
GraphQL
Luca's Position
Software Developer (via adesso)
Technologies
Here are some Technologies I like working with
Web Front-End

Experiece with
Angular, React

Web Back-End

Experience with
NodeJS, PHP, many DBMS

Computer Software

Experience with
Java, Kotlin, Python
About Me
Luca loves working with everything web! From making servers work over web security, usability and accessibility, future proof back- and frontends to web design, he enjoys working with every bit of the internet. Thus many of his projects are focused around the idea of shipping to everyone with one codebase by utilizing the power of browsers!
2017

First Software Development Internship at Westfälische Provinzial Versicherung AG

2018

Abitur in Maths and Computer Science. Started Studying CS at Clausthal Institute of Technology

2019

Began working for XenonCloud GmbH & Co. KG

2020

Projects with three big players in Engineering and Network Hardware

2021

Became CTO and Co-Founder at Nibyou.

2022

Started as Software Developer at adesso SE